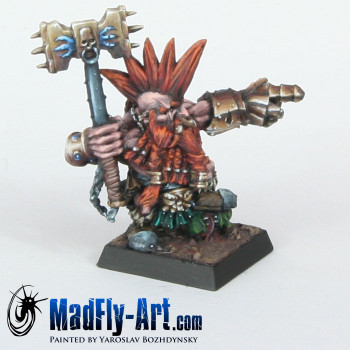 To participate get a free quote at: studio@madfly-art.com and use the promo code You'll receive.
Terms and conditions:
Only one promotion per customer.
Only one miniature per promotion.
Only Pro level painting.
Miniature has to be 25-32mm scale, single miniature on foot. There is no manufacturer restriction. Supplied scenic base accepted. Miniature has to be sent to us for painting.
You have to make order before 2/06/2013, but You can use it whenever You like.
Miniature can be a part of a bigger order, but promotion only applies to this single miniature. Usual discounts apply to the rest of the order.