Captain of the Eye
Trolls Under the Bridge miniature, 1/10 scale bust, Showcase9-level, NMM, battle damage, OSL, plinth.
Vote on Putty&Paint. Vote on CMON.
Painted by: Yaroslav Bozhdynsky
The miniature is a limited edition piece. It was the last one sold from the first batch of fifty pieces produced and comes with a certificate of authenticity with an assigned number of 38/200.
Entered into Kontrast 2021 painting competition
Bronze at Migawka 2023 in Large Model Category at Galanty (Masters) Level

CMON Top last 7 days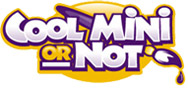 For Sale on eBay!
The miniature presented is the second of this type painted, with many improvements to the technique and overall presentation. It is also the second model painted on the Showcase9-level. The bulky frame of the bust is similar to the "Space Marine Captain". The NMM (non-metallic metal) technique was used in a more dramatic and contrasting approach then before. So were the red accents on the "Eye" emblems, with addition of darker tones that gives it more depth. Metal elements of the backpack were accented by bluish OSL (object source lighting) to present them as more dynamic and integral to the story. The perchment of the "Purity Seal" has a hidden easter egg on the back of it. The blood spatter, dominant on the left shoulder pad, is comprised of red and black colours, mixed freely on the model with natural looking dripping effect. Small diodes on the neck and backpack sharply cast their light on the surroundings. Additional scrathes, peels and splatters adds to the visual harshness of the presented universe.