MadFly-Art's X Anniversary
This year MadFly-Art is celebrating it's 10th anniversary.
We have a special 10% army discount for You to consider. Also our eBay offerings are now all with free international shipping. This year at least three new projects will be created on Showcase9 level. One for sale and two others competition pieces. This level will not be marketed but will serve as a link to even higher, premium, levels.
I would like to thank all of the supporters, customers, admirers, voters, producers and critics. Many happy years ahead.
– Yaroslav Bozhdynsky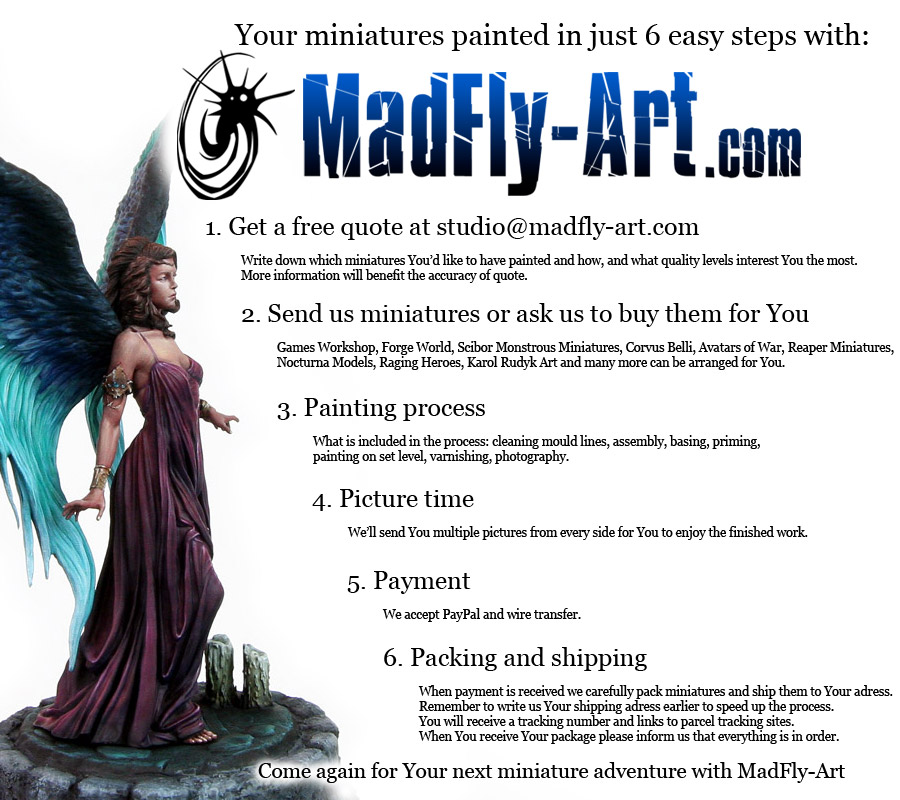 MadFly-Art is a professional miniature painting studio that offers complete miniature painting service. We have more than ten years of experience and offer many quality tiers to choose from. Every preparation and painting step is carefully accomplished to customer specification. Our service is available worldwide with enticing discounts on painting and shipping costs. Send a list of miniatures You want us to paint and You will receive a complete quote with timetable. Remember Masters6 is the most chosen quality level of all.